Poo Poo Point/Chirico Trail, Tiger Mountain, WA
January 23, 2010 - Me and Mike
3.2 Miles rt - 1,650 ft elevation gain - maximum elevation 1,650 ft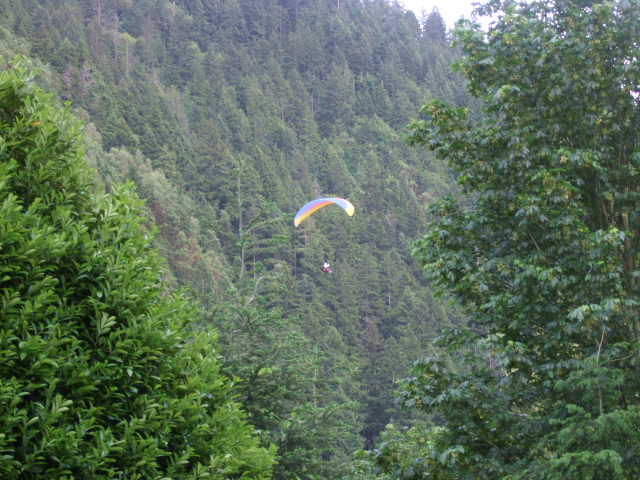 The Chirico Trail (also refered to as Pilots Trail) is a steady climb up the western side of Tiger Mountain to Poo Poo Point. The point and the field below are used as a major paragliding park in cooperation with the Washington State Department of Natural Resources along with King County. The area features two launching sites, one facing south at 1,550 feet and one facing to the north and west at 1,650 feet. The north facing aspect provides views of Squak and Cougar Mountains along with Lake Sammamish, Issaquah, Bellevue and Seattle while the south facing aspect provides views of Mt. Rainier. This is a fun, but strenuous hike close to the city and if you dont feel like hiking to the top, stay at the bottom and just watch the paragliders. Directions:
From Seattle, east on I-90 to exit 17, Front Street. Turn right off the freeway and travel 2.8 miles to the gravel parking area on the left. The trailhead is across the field.