Summerland Trail, Mt. Rainier, WA
September 10, 2011 - Me & Scouts
8.5 Miles rt - 2,340 ft elevation gain - Maximum elevation 6,300 ft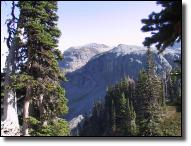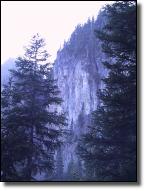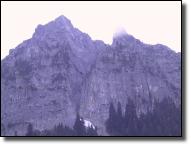 The trail ascends gradually through mature forest for several miles before entering the open but brushy upper valley of Fryingpan Creek where hikers find good views of Mount Rainier. Shortly after crossing the creek at a small cascade, the trail climbs steeply for another .5 mile before reaching the open subalpine meadows of Summerland. This is one of Mount Rainier's most crowded trails, hosting several hundred hikers per day on a nice summer weekend.

Please hike only on the constructed trails and rest on nearby rocks. Minimize your impact on these fragile meadows so they remain beautiful.

Avid climber and explorer E. S. Ingraham named this area during one of his many mountain visits.

The variety of subalpine wildflowers, panoramic views of Mount Rainier and Little Tahoma, and frequent sightings of mountain goats and elk herds make this hike extremely popular.

Getting there: From Enumclaw, drive east on state Route 410. Continue 4 1/2 miles past the Mount Rainier National Park entrance and turn right onto the White River/Sunrise Road. Drive a long mile to the park entrance fee station and then in about 3.5 miles to the parking area just across FryingPan Creek bridge. The trail starts on the left side opposite the parking area. Get a spot early as they fill up quickly. (Lat:46.88834 Lon:-121.61108)

Backpacking: The campsites at Summerland are some of the most popular in the park and often fill early on summer weekends. The sites are to the left in a grove of trees as you enter the meadow. Permits are required for camping. Permits and current trail conditions are available park-wide from Wilderness Information Centers, Ranger Stations, and Visitor Centers. Treat water before drinking. Fires are prohibited. No pets on trails.