West Tiger #3
September 17, 2005 - Me
5.5 Miles rt - 2,050 ft elevation gain - maximum elevation 2,522 ft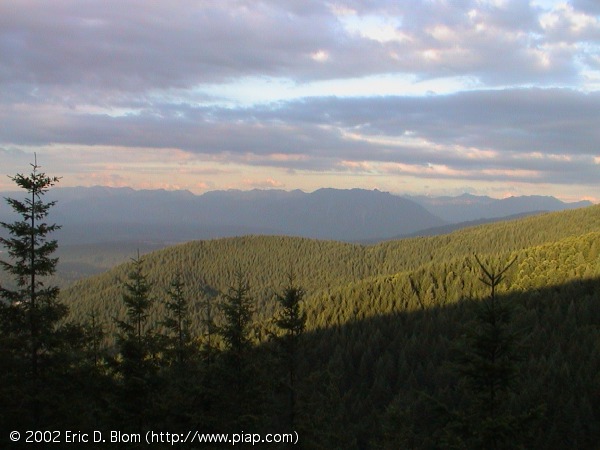 West Tiger 3 is a moderate hike that can be a great early season starter since it is open and fairly easy to hike year round. Even in light snow Tiger is a moderate hike. For those who are looking for more of a challenge, there is the cable line trails that joins and breaks from the West Tiger 3 trail. The cable line trail is much steeper and much less kept.

West Tiger 3 begins shallow, then steepens up with only a few breaks until the 1.9 mile marker. There you are treated to a .2 mile flat spot in the mountain. At .6 miles left, things get very steep again and if wet it can get very muddy. There are great views of the Cascades and foothills once you cross the cable line trail again. When you summit there are views of Rainier and Seattle on a clear day.

Be advised, this trails is perhaps as crowded as Mount Si. With it being very close to the city, it is very popular. It features many different breeds of mans best friend as well as many a tourist.

On an early season (and early morning) hike last year, a friend and myself came upon a deer grazing on the side of the trail.

Driving Directions: From Seattle take I-90 to exit 20 (Preston) and make a right and then another quick right. Follow the dirt road and the row of cars until you get to the main parking lot.